A health professional Hospital worker is accused of killing a child who died in a child's hospital.
West Midlands Police said the woman, 27, was arrested earlier on Thursday after the death. She was charged with suspicion of deliberately administering poison in order to put lives in danger.
The woman was released by the police. In the moment, they're waiting to hear the results of criminal tests.
The police announced in an announcementthat "We've been able to arrest a 27-year-old woman in connection with the death of a child.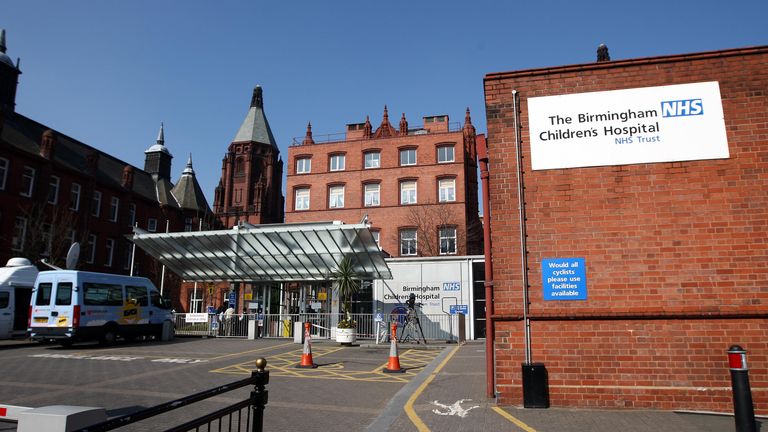 "The child died on Thursday night in the Hospital.
"The Hospital worker was taken into custody on Thursday evening at an address within the West Midlands area on suspicion of having administered poison purposely to put her life in danger.
"Hospital worker is released while the investigation continues along with the results from the tests are being scrutinized.
"The family members of the child is being supported by specially-trained police officers. "
An official from Birmingham Women's and Children's NHS Foundation Trust said: "Following the death of an infant at the Paediatric Intensive Care Unit at Birmingham Children's Hospital, we have been contacted to investigate by West Midlands Police to examine the circumstances surrounding the incident in accordance with our safeguarding procedures.
"The employee who was in question was removed by the Trust in the wake of the national process concerning the sudden death of one of their children.
"We support the family of the infant at this difficult time. We ask to be treated with respect in this time of grief. "
Birmingham Children's Hospital is an eminent centre for special paediatric care.
This is an option that is suitable for young children and children ranging from 0 at 16.
Read More
Google changes the name of Android security to "Protected By Android"
New EU legislation Laws For Google, Meta, and others